About us
The SCS Academy of the Swiss Chemical Society (SCG) offers continuing education courses in various fields of chemical and pharmaceutical sciences. In addition to the established courses in analytical sciences (spectroscopy, separation techniques, quality assurance and information management), we now offer new courses in the fields of laboratory basics and environmental sciences.
From beginners to experts, all level of users are within our target group. We offer our courses in collaboration with industrial partners to ensure the relevance of application.


Our goal
Our goal is to teach as neutrally as possible. Our course lecturers are experienced specialists from industry and universities.


Our target groups 
Our courses addresses laboratory technicians, engineers and scientists from industry, authorities and also from the university environment. 
Continuous learning is an important pillar in every CV. Our courses are also suitable to close possible gaps in your CV, so that you remain attractive on the job market. We confirm your successful participation with a certificate that is recognized in industry and research.


Management SCS Academy
Sarah Schmitz, Swiss Chemical Society
This email address is being protected from spambots. You need JavaScript enabled to view it.


Contact
SCS Academy
Swiss Chemical Society
Haus der Akademien
Laupenstrasse 7
Postfach 
3001 Bern
+41 31 306 92 92
This email address is being protected from spambots. You need JavaScript enabled to view it.
academy.scg.ch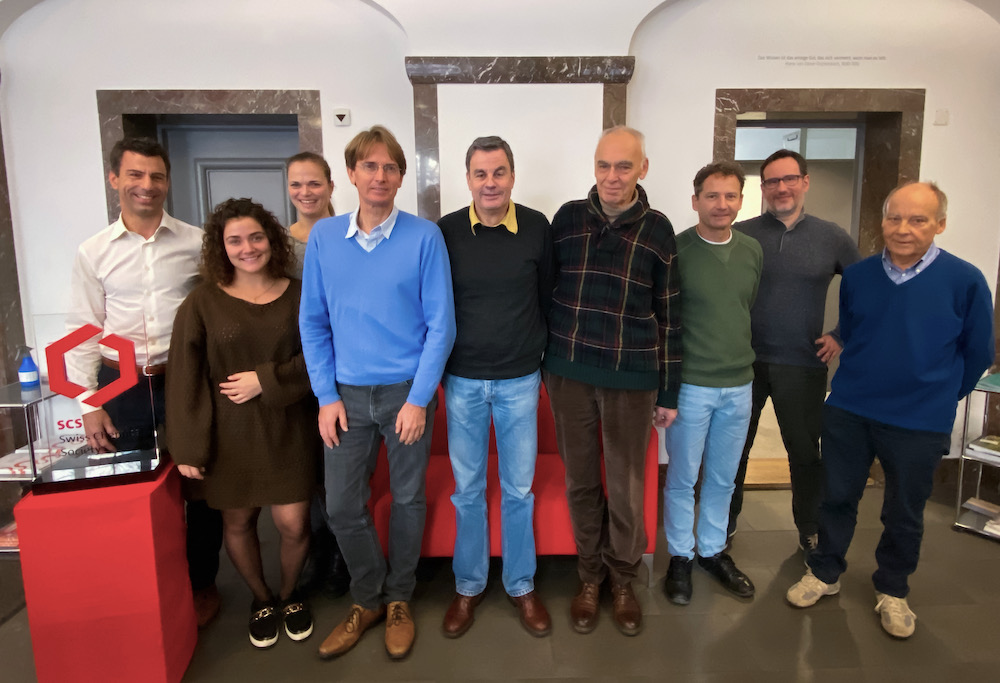 Picture SCS Academy Team: David Spichiger, SCG; Céline Wittwer, SCG; Sarah Schmitz, SCG; Eric Bakker, University of Geneva; Peter Hauser, University of Basel;  Ernö Pretsch, ETH Zurich; Franz Dussy, Cantonal Laboratory of Basel; Davide Bleiner, Empa; Peter Oggenfuss
---
SCS Academy, Swiss Chemical Society, Haus der Akademien, Laupenstrasse 7, Postfach, 3001 Bern
+41 31 306 92 92 | academy@scg.ch